03.10. - added new photos of Irby, Džína, Sidney, Yvetta
18.09. - VIOLA a WATANAY Dolanský we very succesfull in breeding show in Žebětíně. We congratulate and wish more success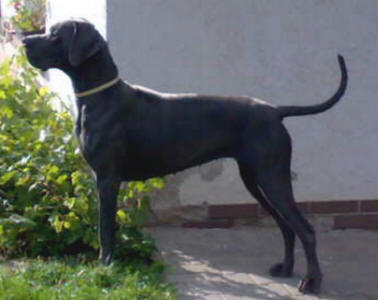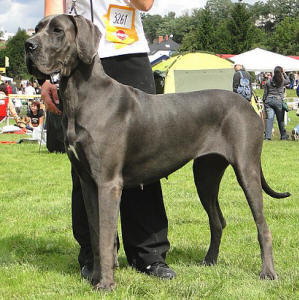 29.08. - We added all the information about previous shows for our dogs.
18.08. - New photos of available puppies
23.06. - new photos of puppies, 5weeks old
31.05. - new puppies photos, found in puppes section, They are 2 weeks old and they can see you.
30.05. - WHISPERI a UGANDA Dolanský passed breeding show in Obora.we Congratulate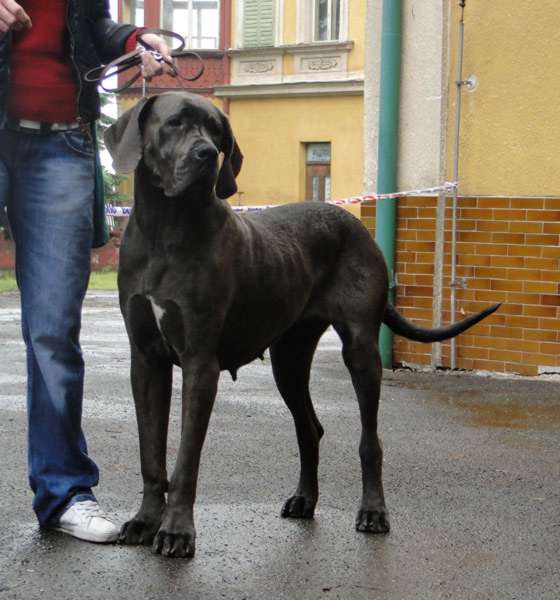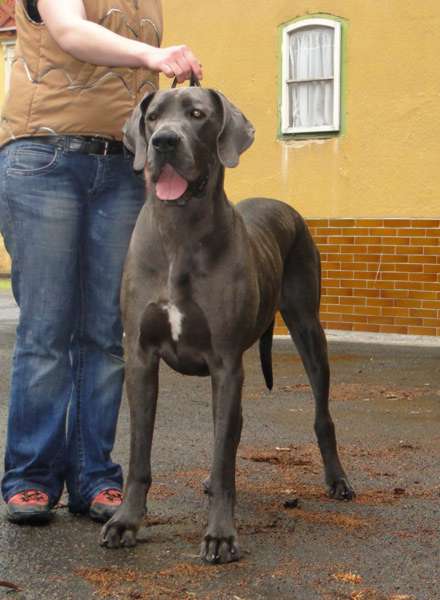 28.05. - Puppies have their new names
21.05. - first puppies photos can be found in section puppies
15.05. - Sidney has babies. 3black and 1harlequin boys and 2black girls.
06.04. - sono has confirmed puppies for SIDNEY.we expect them around 17.5.
28.03. - .Tody in Nitra Sahara Dolanský dvůr obtained CAC and also met conditions required for THE
Most beautyfull great dane of Slovakai. Congratulation!!!
13.03. - We mated Sidney x Edmont Říčanská hvězda. Dame also got his new 'wife' more in mating section.
10.03. - IRBY and our DAME were mating.
07.03. - UTARA Dolanský dvůr succesfully passed breeding show in Nitra.
We congratulate and wish more success.
02.03. - Today we visited sono with our fawn SABA unfortunatelly there were no puppies.
21.02. - Byli jsme z Damečkem na výstavě v Prešově a spolucestující nám dělala Klára Mráčková se svojí nejhezčí fenkou Bedřiškou von Mrague (Ďula). Damečkovi se také moc líbí, ale majitelka Ďuly nás za ženicha moc nechce. No, uvidíme třeba si dá říci. Cesta byla dlouhá, tam bez problémů, ale zpět se mi to moc nevydařilo. Trošku nám došla nafta, což by nebyl problém, protože jsme měli sebou v kanystru, kdyby se nám to nezavzdušnilo. Bohužel schopnost projíždějících řidičů, nám pomoci se rovnala nule. Ještě, že přítel Kláry bydlí necelých 50km od místa, kde jsme zůstali trčet a přijel nám pomoci. Touto cestou mu ještě jednou moc děkuji. Ale berme to pozitivně, máme na co vzpomínat a hlavně jsme vezli tituly nejvyšší. Ďula CAC,CACIB a Dameček CAC, CACIB, BOB.
07.02. - Mery has been on DuoCACIB show in Brno. She obtained two times tittle of best veteran and has received VETERAN CHAMPION tittle. Also our other dogs were very succesfull. Sahara got Czech CHAMPION. We were all so happy. Utara and Watanasy also received tittle!
05.02. - Naře has 4 new puppies.
26.01. - Today we visited our friends with SABA to mate with Pongo Norach.
22.01. - Dameček has received his INTERCHAMPION. We congratulate and wish more happiness.
09.01. - our granny Mery went to Olomouce to win best veteran tittle.
03.01. - New year started a bit gloomy. Our longest living great dane so far named Sisi died in godblessed age of 10.5 year..